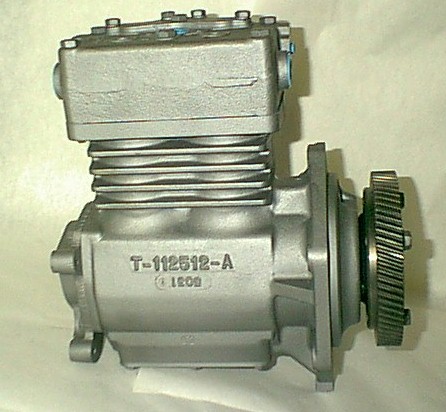 Air Compressors
Tu-Flo 500 through 750 available rebuilt for exchange. Drive hub installed. Complete with plugs. Must specify application.
Order #289915R (Aluminum Rods) $425.00 exchange with buildable core

D2 Governors
Pressure setting range is usually set between 100 and 120 psi and is adjustable. Includes plugs for unused ports. New and remanufactured. Standard and high temp models are available. Governor on left in picture is new "mini-governor". It is shown with a standard size governor.
Order #275491RM Governor $29.00